Glare-LED 14th annual Shanghai International led show the new era of intelligent display
September 19, the 14th Shanghai International LED exhibition (led China 2018) at the Shanghai Pudong New International Expo Center, the grand opening curtain, Shenzhen Glare-LED Optoelectronics Co., Ltd. participated in the three-day wisdom display ceremony, showing a representative and forward-looking LED Smart Display products.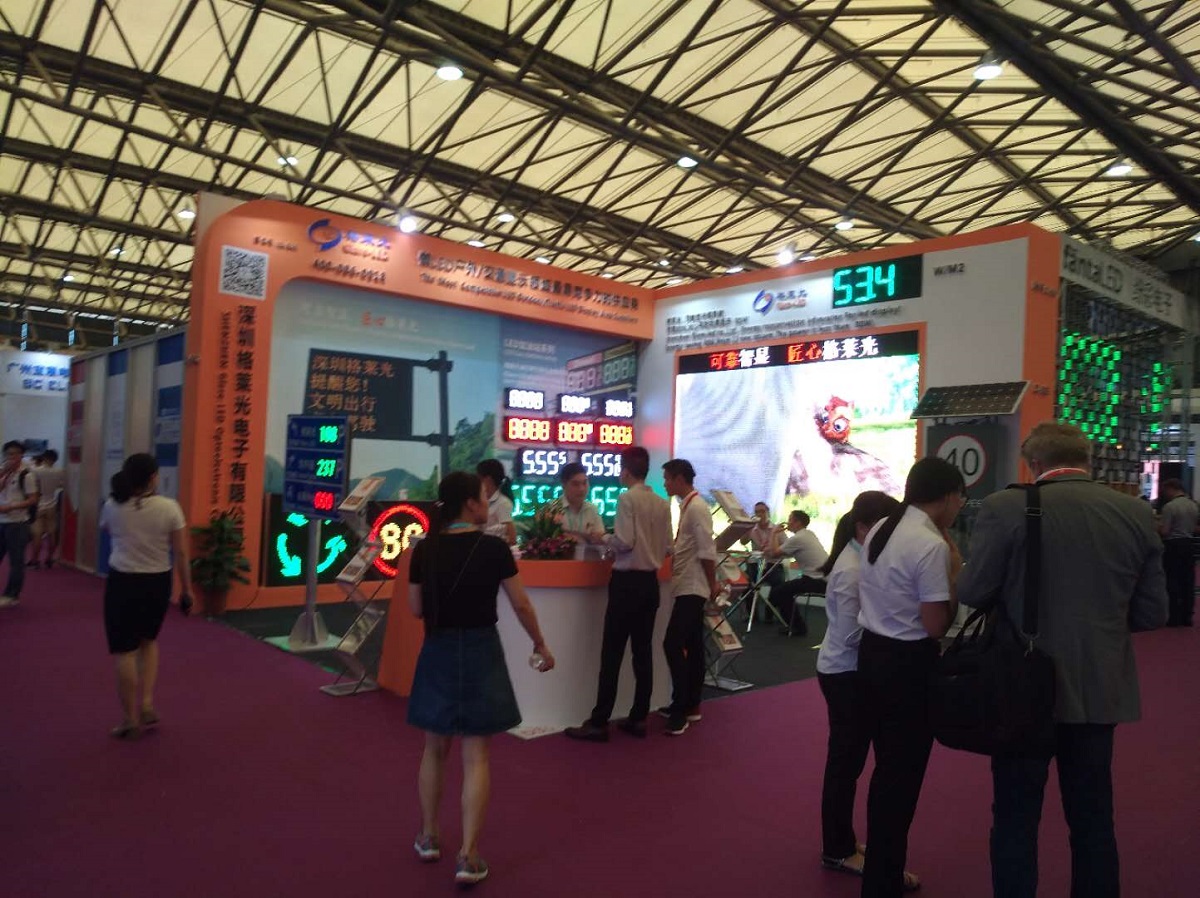 There's a crowd of you and me
The crowd found him thousands of years, but sweat wet clothes
The crowd found him thousands of years, but sweat wet clothes Located in the D35 of E2 District, the Glare-LED Pavilion is a dazzling, orange and white curtain wall, which integrates the LED traffic application with the petrol station series posters. Glare-LED four-class parking guidance screen, City guidance screen, front service display, radar speed screen to high reliability in the industry; ES12 ultra-energy-saving display color gorgeous but extremely environmentally friendly, the average power consumption per square meter is less than 80w;led oil price brand Show concise smart, originality, The broad prospects of LED applications at gas stations are reflected.
Glare-LED Intelligent Traffic features bright, intelligent display rich connotation, attracted customers at home and abroad to stop, to the museum to observe and negotiate negotiations.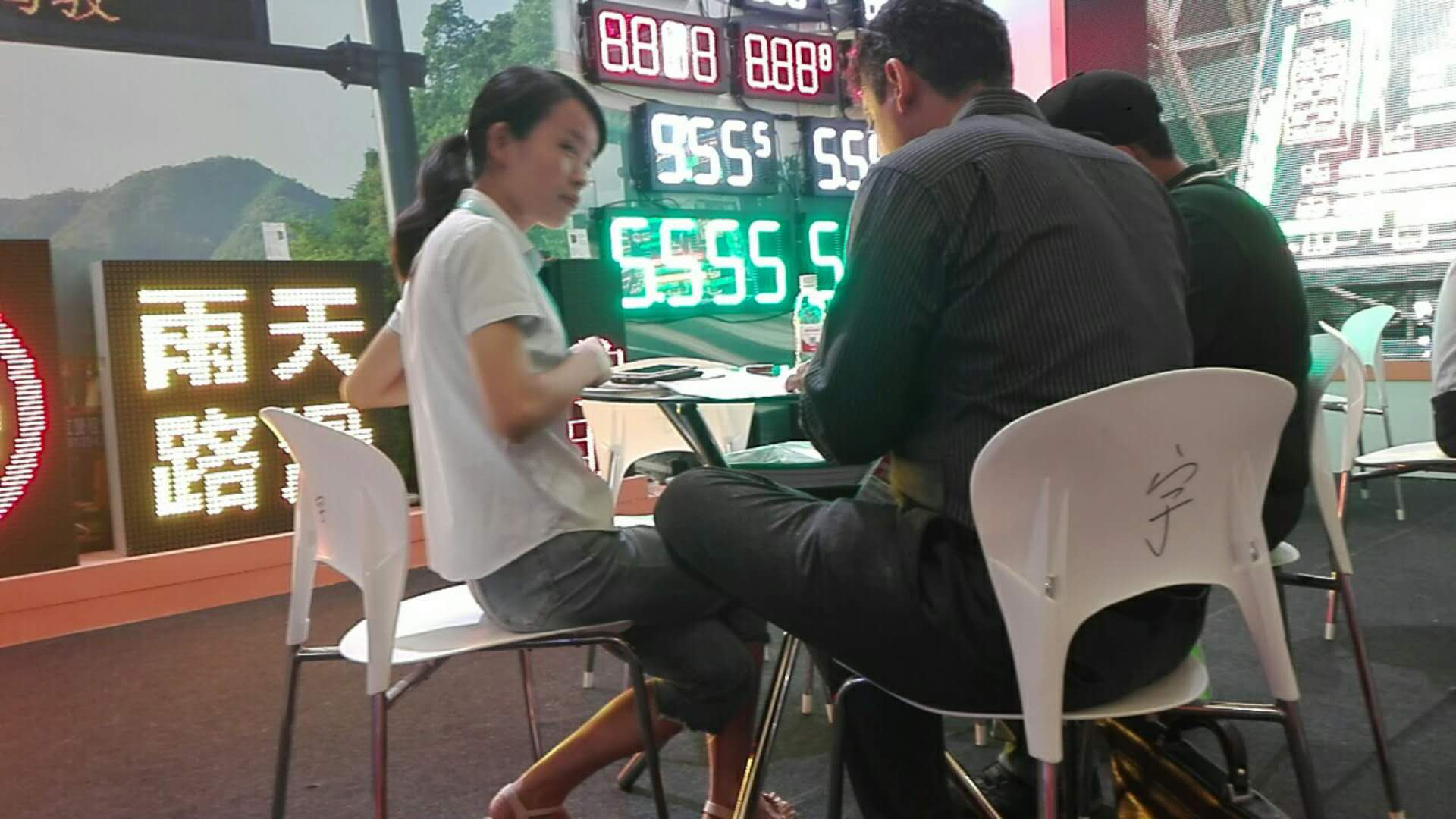 Good business start by sitting down and talking slowly
Should sit down and talk slowly
Glare-LED uses the spirit of ingenuity to cast reliable products, to ensure the reliability of traffic safety, committed to safe traffic and intelligent display field of unremitting endeavor.Glare-LED products and cases have been located in more than 400 cities around the world, with more than 90 countries, thousands of companies have established good cooperation.
It's okay, we can stand and talk.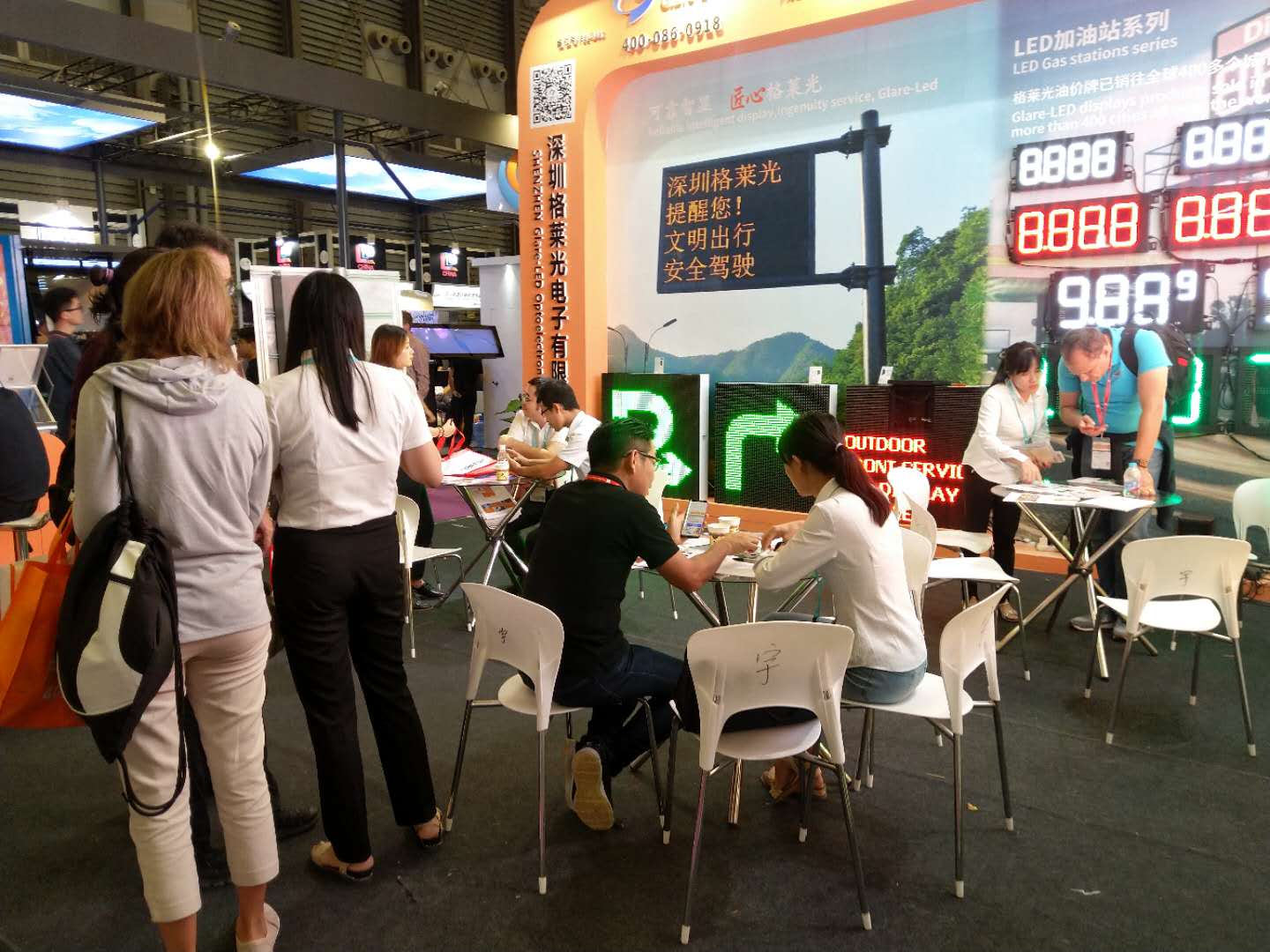 Not so good, because we're professional enough.
The exhibition once again show the world The Chinese Wisdom show the development of the stirring creativity and precision results, in the smart city since the full rise, with the globalization of trade economy and the belt and road construction as an opportunity to Glare-LED as the representative of China's vast number of enterprises will be spared no effort to contribute wisdom and power, wisdom show great development, wisdom show a new era.